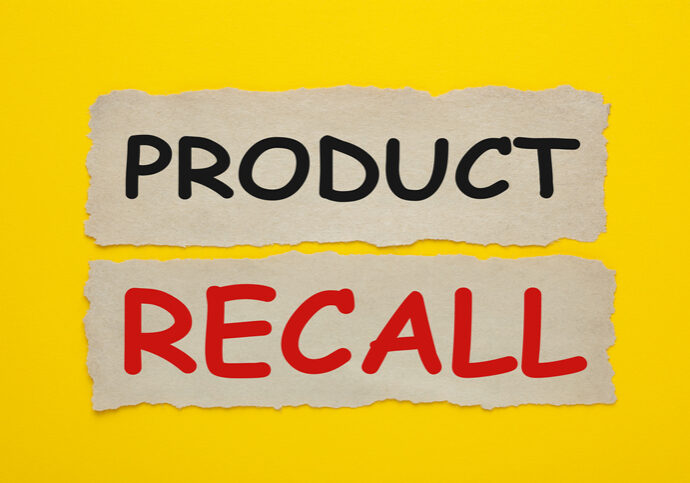 Product Safety & Regulatory
Rade Law LLC's Product Safety and Regulatory Practice is designed to address the ever increasing expectations and demands for product safety placed on manufacturers, retailers, distributors, and others in the chain of distribution. The regulatory environment for products, from toys and food to pharmaceuticals and electronics, has become more complicated with new federal regulations and individual state legislation. Product safety involves more than operations. It is now a significant issue for board oversight and discussion.
Let us know if we can be of assistance with regard to:
Product Recalls
We represent clients before the Consumer Product Safety Commission (CPSC) and other responsible agencies to resolve product safety issues, including the navigation of the formal CPSC product recall process when appropriate. Statutory and regulatory threshold requirements for reporting product safety issues or conducting a product recall can be complex. There may be questions of whether a product you manufactured or sold has a defect that may cause personal injuries or property damage. If there has been an injury or a serious incident, there is precious little time to respond.

In advance of any product safety issues, we can conduct a comprehensive evaluation of your CPSC compliance program to help ensure "recall readiness" and a coordinated response at a time when a company needs it the most. During a product safety crisis, we provide guidance in designing corrective actions plans to enhance product safety for your customers.

We can also help preserve your company's hard earned reputation with disaster planning related to product recalls by identifying and anticipating "worst case" scenarios and potential product safety threats.

Safety Standards
National and international safety standards, like the National Electrical Code, or the Uniform Building Code, impact the market acceptance of many products. Along the path to market, many innovative products may encounter obstacles because existing standards do not anticipate advances in technology or allow for new construction or enhancements to product performance. We work with clients to address obstacles encountered in standards or in the standards development process, including market driven manipulation of standards that may be masking antitrust activity. Indeed, if you believe a SDO (standards developing organization) is shutting your product of the market by manipulating standards, Rade Law LLC may be able to assist you in righting a wrong.

Testing, Inspection and Certification Requirements
Working with testing, inspection and certification organizations is a requirement for most manufacturers in the global marketplace. The process of obtaining certifications can be daunting sometimes. Manufacturers who are encountering difficulties with the certification process may benefit from the professional representation we can provide. Want someone to help you speak the UL, Intertek, TÜV, or CSA lingo? What are follow-up services? Why is it taking so long to get approved? We can help.

Quality Programs
Clients may find a need to create or enhance a quality assurance program after discovering an existing product safety or liability issue. As part of our General Counsel Practice, we can work with you and your quality consultants to address the existing issues and develop potential solutions from a seasoned legal perspective.

Assisting your products liability litigation team
As part of our General Counsel Practice, and drawing on extensive experience in products liability litigation management spanning diverse product categories, we welcome the opportunity to work with your team to assist in the evaluation and strategic management of your case.
We welcome your inquiries.