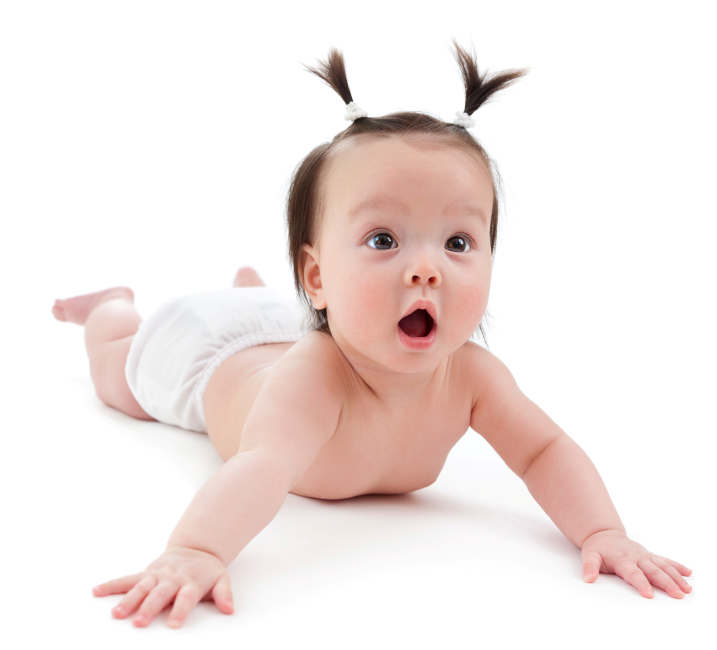 With many friends who have delivered babies recently or who have been blessed with new grandchildren, it seems a good idea to share this news release from the U.S. Food and Drug Administration (FDA) today. Ironically, a great number of baby wipes are being recalled because of contamination before they've been used on your baby's tuchus.
Here's the dirt on the baby wipes products that are being voluntarily recalled:
All lots of Disposable baby wipes manufactured by Nutek Disposables, Inc., have been recalled due to complaints of discoloration and/or odor and irritation, later determined to be the result of bacterial contamination confirmed as B. cepacia. Let me tell you, if you are a parent, you probably don't want to read about B. cepacia because you need your sleep, but if you find a need to further alarm yourself, click here.  What is perhaps most concerning is that this recall has been going on with news releases from the FDA, at least since early October 2014 with limited national attention. This, of course, raises the question of whether the FDA does enough, or is empowered enough, to ensure that US baby bottoms are safe enough.
Indeed, the FDA posts its "press releases" of "voluntary recalls" with the following disclaimer:  "FDA posts press releases and other notices of recalls and market withdrawals from the firms involved as a service to consumers, the media, and other interested parties. FDA does not endorse either the product or the company."
As you can see, the FDA is not requiring the recall and is a primary conduit for the manufacturer to reach the public for "withdrawal" or "recall" of products.  One doesn't get the sense that the FDA is investigating the matter either, as, for instance, the Consumer Product Safety Commission (CPSC) would.  Nor does it seem to be commenting on the veracity of the following statement in the October 25, 2014 release:
"B. cepacia poses little medical risk to healthy people. However, people who have certain health problems like weakened immune systems or chronic lung diseases, particularly cystic fibrosis, may be more susceptible to infections with B. cepacia. If you believe you have a weakened immune system or chronic lung disease and you have used one of the affected wipe products, you should call your doctor promptly for medical advice.
As of October 3, 2014, the date of the original withdrawal, the company had received only one report of irritation. Numerous reports of complaints have since been received by the company that include rash, irritation, infections, fever, gastro-intestinal issues, and respiratory issues, though these reports have not been confirmed to be related to the use of these products."
Blog readers are welcome to compare and contrast this statement about B. cepacia with the hyperlinked Wikipedia article.
The Nutek brand is sold to a lot of retailers and the product is sometimes included as a premium with the purchase of another product, such as a diaper, in trial packs. Read more below for details taken from the FDA website release.
"All lots of non-medicated, scented, unscented, and sensitive varieties of baby wipes, packaged in 14 count to 1000 count sizes of plastic flow wrap soft packs, refill, trial, and plastic tubs, labeled as: Kidgets Baby Wipes, Distributed by Family Dollar, Charlotte, NC 28201; Walgreen's Well Beginnings Baby Wipes, Distributed by Walgreens, Deerfield, IL.; Member's Mark Baby Wipes, Distributed by Walmart de Mexico, Ciudad De Mexico, Mexico; Simply Right Baby Care Wipes, Distributed by Sam's Club, Bentonville, AR; Cuties Premium Baby Wipes Distributed by First Quality, Great Neck, NY, Manufactured by First Quality Products, Inc., McElhattan, PA; Tender Touch Baby Wipes, Manufactured by First Quality Products, Inc., McElhattan, PA ; Well Beginnings Wipes, Distributed by Walgreens, Deerfield, IL; Femtex Premium Feminine Wipes, Distributed by Family Dollar, Charlotte, NC 28201; Fred's Kids Baby Wipes, Distributed by Fred's Inc. Memphis, TN; and Sunny Smiles Baby Wipes, Distributed by Walgreens, Deerfield, IL. Also sold as trial packs inside DIAPERS.COM DIAPER SZ 5 CLUB 1/156; DIAPERS.COM DIAPER SZ 3 CLUB 1/200;DIAPERS.COM DIAPER SZ 4 CLUB 1/176; WELL BEGINNINGS DIAPER SZ 3 JR CLUB 1/96;WELL BEGINNINGS DIAPER SZ 4 JR CLUB 1/82;WELL BEGINNINGS DIAPER SZ 5 JR CLUB 1/70; SIMPLY RIGHT DIAPER SZ 5 CLUB 1/196; SIMPLY RIGHT DIAPER SZ 3 CLUB 1/252; SMPLY RIGHT DIAPER SZ 4 CLUB 1/225; KIDGET DIAPER SZ5 JR CLUB 1/62; KIDGET DIAPER SZ 3 JR CLUB 1/86; KIDGET DIAPER SZ4 JR CLUB 1/74; KIDGET DIAPER SZ 6 JR CLUB 1/54; FRED DIAPER SZ 3 JR CLUB 1/86; and DIAPER SZ 5 JR CLUB 1/62."