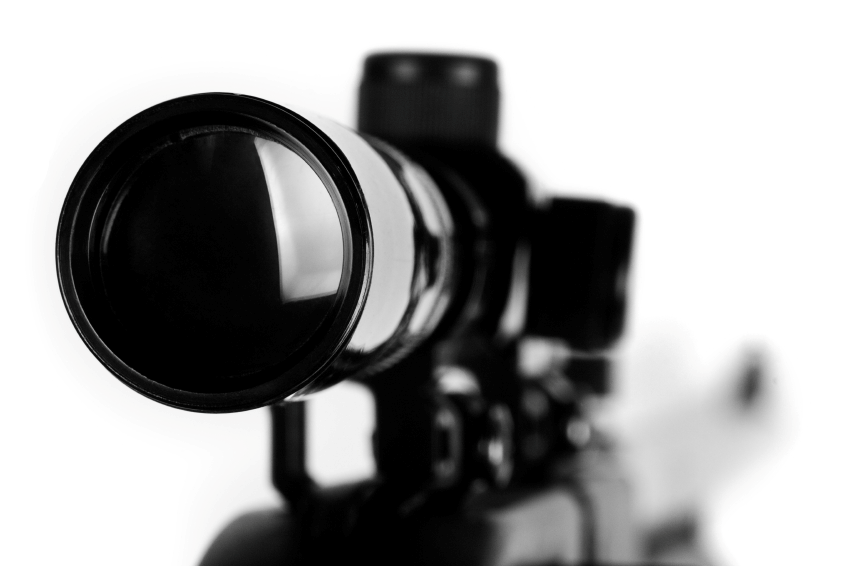 When the business market is saturated with your products, what's next? Look to the global market. That's just what Smith & Wesson Holding Corporation (SWHC) did. After all, the gun, rifle and firearm market in the United States is about as saturated as it can be. In the U.S. there are reportedly 97 guns per 100 residents. Compare this ratio, for instance, with Israel, where there are 9.3 guns per 100 residents.
So, where could Smith & Wesson Holding Corporation (SWHC) sell more Model 29s? the 44 Magnum used in the Dirty Harry films? For those not in the know,  the 44 Magnum used in the "Dirty Harry" films has been eclipsed by the .50-caliber 500 Magnum, which Smith & Wesson states is "considered to be today's most powerful protection handgun." Evidently, the places for Smith & Wesson to see its wares are Pakistan, Indonesia, Turkey, Nepal and Bangladesh, to provide weapons primarily to the police in each country. There is a certain irony to all this considering that in the U.S. it would seem these weapons are marketed to individuals for the protection of their constitutional rights, at least according to a fair amount of gun lobbying in the US.
In any event,  according to the settlement, it appears Smith & Wesson decided to expand globally from 2007 through early 2010, according to the U.S. Securities and Exchange Commission (SEC). The SEC alleges that Smith & Wesson "engaged in a pervasive practice of making, authorizing and offering improper payment to foreign government officials as a means of obtaining or retaining international business."
The SEC's case against Smith & Wesson was settled for $2,034,892 to the U.S. Treasury, comprised of $107,852 in disgorgement (the forced giving up of profits obtained by illegal or unethical acts), $21,040 in prejudgment interest, and a civil monetary penalty of $1,906,000.   We note that the disgorgement is relatively puny here – less than $110,000 for profits over a period of nearly four years of trying to sell their products in countries such as Pakistan (11.6), Indonesia (.5) , Turkey (12.5), Nepal (.8), and Bangladesh (.5).   The numbers in parentheses are the numbers of guns per 100 people in each of those countries for those who might find this of interest, at least in terms of how each country was selected by Smith & Wesson.
The SEC claimed that even though Smith & Wesson had these new and high risk markets overseas firmly in its target for growth, the company failed to design and implement a system of internal controls. It lacked a Foreign Corrupt Practices Act (FCPA) compliance program that might have been logically anticipated before setting off to do business worldwide in some locations known to have endemic corruption. The SEC specified that Smith & Wesson didn't perform any anti-corruption risk assessment, and that there was literally no due diligence into the background of the third-party agents with whom Smith & Wesson would do business. Policies and procedures for commission payment, use of samples, gifts, and commission advances were missing. All authority for doing business in these countries was delegated to its Vice President of International Sales and the Regional Director of International Sales who could pay and/or authorize improper payment in these various countries. (We have not heard whether the SEC will take separate action against these two people.)
Further, the SEC alleged that Smith & Wesson had "failed to properly account for the improper payments to its agent in Pakistan, the inflated lab testing payment to its agent in Indonesia, and the improper expense payments to its agents in Turkey in its books and records." Smith & Wesson characterized all these payments as legitimate commission and/or business expenses. Nonetheless, the SEC took into consideration Smith & Wesson's cooperation with the investigation and its remedial actions in assessing the civil penalties.
In addition to the monetary payments, Smith & Wesson will now need to implement the programs it should have had in the first place before expanding internationally and to report to the SEC on a routine basis for the next couple of years. In essence, they will be on a short leash.
Many valuable lessons to be learned from Smith & Wesson's alleged mistakes. As Kara Brockmeyer, chief of the SEC Enforcement Division's FCPA Unit said, "This is a wake-up call for small and medium-size businesses that want to enter into high-risk markets and expand their international sales. When a company makes the strategic decision to sell its products overseas, it must ensure that the right internal controls are in place and operating."